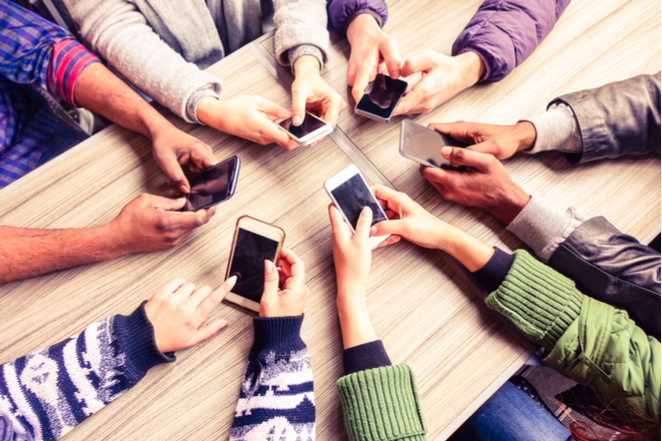 Did you know that in the last two years, over 50 percent of website traffic has come from mobile devices? Fifty percent!!
That means that half the time, your website visitors (members and non-members) are viewing your content on a smartphone or tablet. And the fact is, how your website shows up on a phone is much different than the way it shows up on a desktop, so you need to consider all the angles when making changes and updates. Think about it:
Website best practices are about visitor interaction. No matter how a visitor gets to your website via mobile device (through social media, email, direct search, etc.) it should be a totally seamless experience from start to finish.
Members should be able to easily find the members-only portal, log in, find information, register for events, etc. Non-members, on the other hand, should be able to easily read all of your copy, get a clear understanding of membership, and even join – straight from their phone!
If it's not a good experience, chances are the visitor will just leave…and may never come back.
Beyond performance and user experience, having a mobile-friendly website shows that your organization is paying attention and meeting members and potential members where they are.
That all said, here's a checklist to help you regularly monitor your website's mobile performance!
When you open your website in a mobile browser, does it load within 3 seconds?
Are your eyes automatically drawn to the key message you want viewers to see first?
Is the most important homepage information still present?
Is everything easy to read?
Can you easily navigate to your most important pages? Are they easy to read?
Are your calls to action easy to recognize and activate?
If it wasn't your website, would you want to spend time on it?
Cross-check all of the above items on multiple browsers and device types (Apple, Android, Windows) – functionality and appearance can differ, and you never know what your website visitors are using!
By running through these items every six months or so (and doing a quick check with every change or update), you'll easily keep up with the increase of mobile traffic! Interested in more website best practices, specifically when it comes to member engagement? Download our guide Membership Websites: The Mothership of Online Member Engagement!